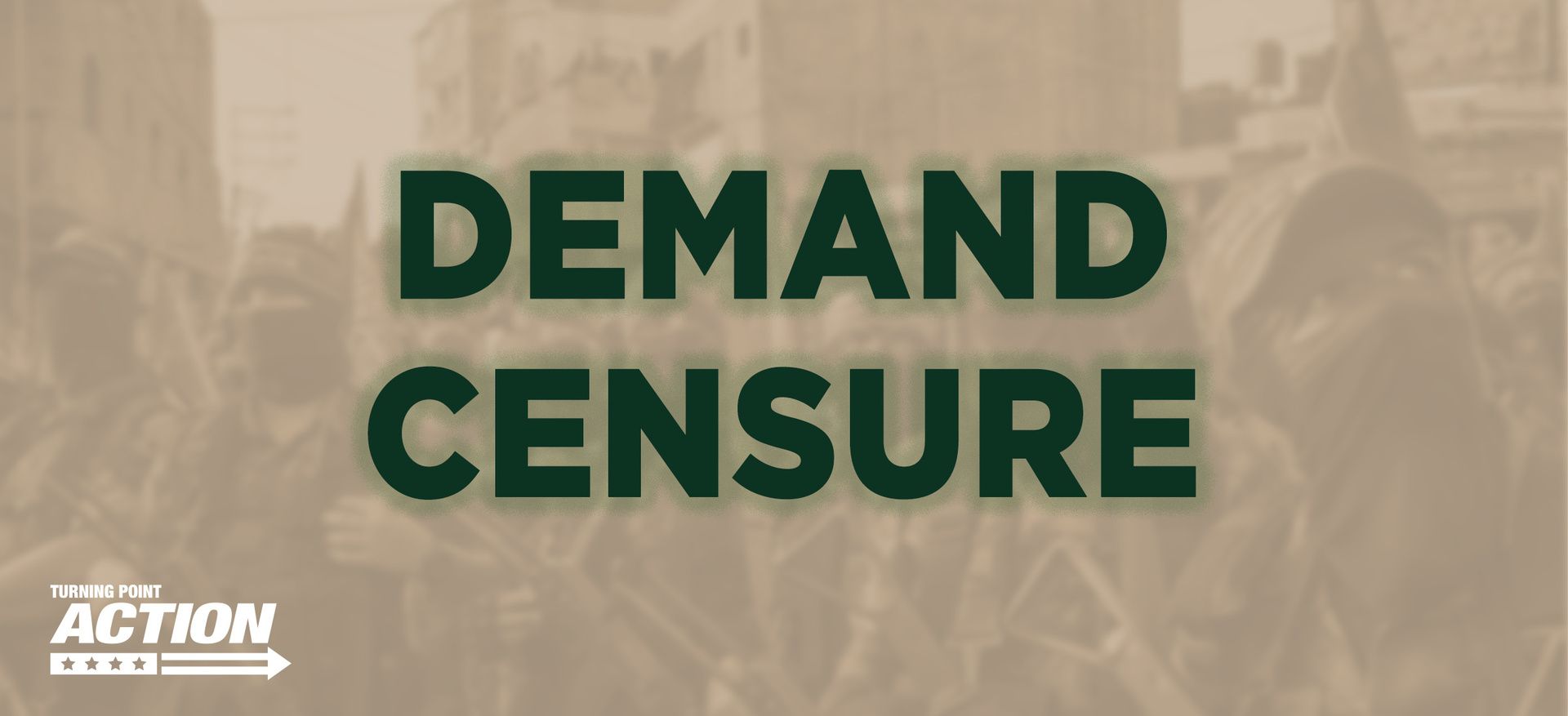 OFFICIAL PETITION TO CENSURE RASHIDA TLAIB AND REMOVE HER FROM ALL COMMITTEES
-- All Petitions Delivered to the House Ethics Committee --
I, the undersigned, call upon the House Ethics Committee to censure Rep. Rashida Tlaib and strip her of all committee assignments. 
I, the undersigned, absolutely condemn Tlaib's anti-Semitic statements. Further, her revision of history is unacceptable and cannot be left unchallenged and uncorrected. Her Palestinian ancestors did not welcome the Jewish people to Israel after the Holocaust.
I, the undersigned, am disgusted that Tlaib defended her statements by saying she should talk "like a fourth-grader because maybe the racist idiots would understand her better." This is after she vowed 'we're gonna impeach the motherfr' in reference to President Trump during her Election night speech. Her rhetoric is dangerous and damaging to our country and the State of Israel.
Chairman Deutch, I urge you to censure Rep. Tlaib and remove her from the House Committee on Financial Services, the Subcommittee on Consumer Protection and Financial Institutions, the Subcommittee on Housing, Community Development, and Insurance, the Subcommittee on Oversight and Investigations House Committee on Oversight and Reform, the Subcommittee on Economic and Consumer Policy, and the Subcommittee on Environment. 
Signed, 
Email and Mobile used for signature verification